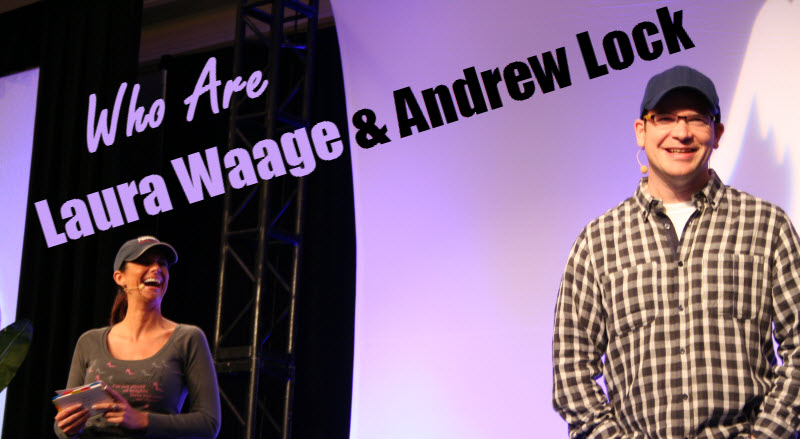 Who is Andrew Lock?
Andrew Lock is the creator and presenter of "Help My Business!"", a free, weekly web TV show that helps entrepreneurs to "get more done and have more fun". His show provides plenty of practical marketing tips, big lessons from well known brands, and lots of little known resources that small business owners can use to increase their profits fast.
In 2009, his show became the #1 most popular marketing WebTV show in the Apple iTunes store, beating well known 'traditional business training' competitors like Harvard Business Review, Advertising Age, and Business Week. With an irreverent, entertaining, and humorous style, the show has become more popular than a supermodel at a Catholic boarding school.
British born Andrew Lock, is a maverick marketer who's been influenced by generations of unconventional marketers including Claude Hopkins, Dale Carnegie, Dan Kennedy, Seth Godin, Jay Abraham, and of course, fellow Brit Richard Branson of the Virgin empire.
As a result of the lessons he's learned, he's on a mission to expose traditional marketing techniques as outdated and ineffective. You'll often hear Andrew say 'marketing is everything and everything is marketing' and he prides himself on teaching better ways of promoting your business, to make it stand out from the crowd.
Who is Laura Waage?
Laura Waage is a Best-Selling Author, Speaker, Consultant and passionate entrepreneur, who spent more than a decade working in corporate America in the technologies field.
In 2009, Laura grew restless of the corporate environment and leveraged her extensive business background to make the leap from employee to entrepreneur. Her background and love for technology led her straight into the world of internet marketing and she hasn't looked back since.
Laura quickly found success as an online entrepreneur and has travelled the globe training thousands of internet marketers through sell-out workshops. With a focus on website traffic and an affection for emerging technologies, she immediately recognized the need for online entrepreneurs to have a one-stop shop where they can stay up-to-date with current marketing techniques.
Laura has a huge passion for helping new and part-time internet marketers to find, keep and generate more online profits so they too can make the leap from employee to online entrepreneur.